Reverend Lisa Day
Favorite Bible verse: Isaiah 43:1-2
Do not fear, for I have redeemed you; I have called you by name, you are mine. When you pass through the waters, I will be with you; and through the rivers, they shall not overwhelm you; when you walk through fire you shall not be burned, and the flame shall not consume you.
Lisa began serving with us in October 2014. She is a second career pastor, having worked for twenty years as a public interest lawyer, serving low income clients and persons with disabilities in Los Angeles and Philadelphia. She was ordained as a Presbyterian Elder in her early 20s in Los Angeles, and just over 20 years later was ordained as a teaching elder (minister of Word and Sacrament). Lisa served for 7 1/2 years as Associate Pastor for Congregational Care and Older Adult Ministries at Swarthmore Presbyterian Church before being called to serve at First Presbyterian Church of Hightstown. Lisa has lived in Mercer County since moving to New Jersey in 1990, living in Ewing and Lawrenceville before moving to Hightstown.
Lisa graduated from Occidental College in Los Angeles, and received her J.D. from UCLA School of Law. In 2007, she received her MDiv from Princeton Theological Seminary. She grew up on Guam, daughter to a Navy pilot father and middle school guidance counselor mother. She is the proud single mother to three adult children, Elizabeth, Hannah and Joseph Donoghue. Lisa loves word games, board games, richly drawn television dramas, independent films and the Phillies.
Lisa says, "In me, you will find a pastor with a passion for fostering inter-generational relationships through shared learning, worship and fellowship; who appreciates the gifts, perspectives and good company of folks of all ages, abilities and cultures; who has a heart for social justice and ministry and for discovering what God is already up to in the neighborhood; who is unafraid to walk with those in the parts of our faith journey marked by lament and doubt; and who is open to discovering and nurturing the God-given gifts of all people."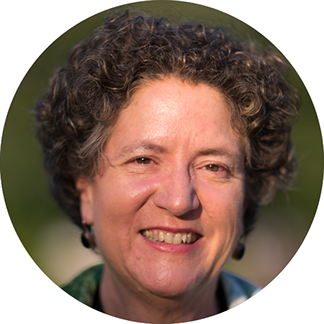 Education
Princeton Theological Seminary, M.Div. 2007
UCLA School of Law, J.D. 1986
Occidental College, A.B. English, Magna Cum Laude, 1983, Phi Beta Kappa, Mortar Board
Work Experience
Lisa worked 20 years as an attorney representing low income clients and persons with disabilities in Los Angeles and Philadelphia.
"I loved my vocation as advocate, but felt my heart singing in my work in the church."
.....................................................................................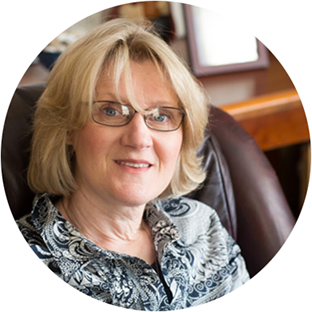 Mary Maleski is our Director of Children and Youth Ministries and has been a member of our church staff since August 2005. Prior to joining us, Mary's experience included teaching preschool at Play & Learn, and working as the Christian educator for The First Presbyterian Church of Bordentown. She graduated from The College of New Jersey with a degree in Early Childhood/ Elementary Ed. In 2005, upon the completion of her coursework/exams at the Princeton Theological Seminary, she celebrated her new title - Certified Christian Educator. Certified Christian Educator is the highest level of certification recognized in the PC(USA) for Christian educators.
Sheri Devlin is our Office Manager. She has been a member of the church since 2001, has taught Sunday school for 15 years and is the Kids Club Coordinator. Sheri was previously employed by Princeton University at Firestone Library for 10 years before taking time off to raise her children. Since then, she has been helping out in the office as needed. She is a Hightstown native, with strong ties to this community. Sheri lives in Hightstown with her husband, 5 children, 2 dogs and 2 cats.
Connor Fluharty is our Adult Music Director, and began helping to lead worship as organist in the fall of 2015. Connor is currently a graduate student in the Organ Department at Westminster Choir College, and in 2014 earned Bachelor's degrees in Music and Communications Studies from Grove City College. Originally from the Pittsburgh area, he has been serving as a church organist at varying congregations since the age of 12, and studying the instrument for about as long.
Lauren Diaz is our Children and Youth Music Director. She has been an Elementary and Middle School Band teacher for nine years, and plays a number of instruments, from piano to mandolin to French horn to guitar. Music is particularly important in her life of faith. Lauren directs music at Kids Club, leads the children in music in worship, and leads music for Youth Group.
"I am excited to teach a new generation the songs that first made me love God and music."